| | | |
| --- | --- | --- |
| | Product Detail: | |
Halbach array of permanent magnets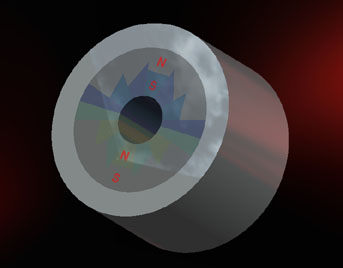 Product Description
Halbach Array is a magnet structure, is the engineering of the approximate ideal structure, the goal is to use the smallest amount of magnet to produce the strongest magnetic field. In 1979, the American scholar Klaus Halbach made the electronic accelerating experiment, found this special permanent magnet structure, and gradually improve the structure, and ultimately the formation of the so-called "Halbach"

The Halbach magnetic ring combines the radial and parallel arrangement of the magnet. If the end effect is neglected and the permeability of the surrounding magnetized material is considered infinite, the permanent magnet structure eventually forms a one- Side field, which is a significant feature of Halbach.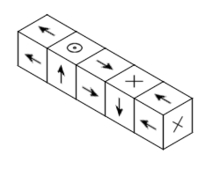 Array of different ways to form different combinations of magnetic ring :

B type magnetic ring H201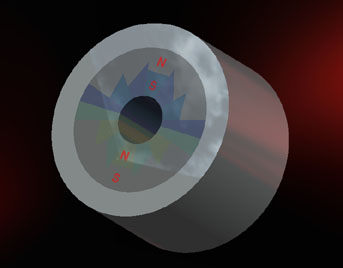 Dimensions Φ60 * 50mm, diameter Φ20mm Weight 1.0Kg; 12 fan-shaped magnetic blocks, each magnetizing direction is different, according to Halbch ring array; The direction of the magnetic field is radial; Center magnetic field strength 1.04T; In the center of the magnetic field Φ6 * 6mm within the uniformity of the axial 0.5%, radial 0.5%.