| | | |
| --- | --- | --- |
| | Product Detail: | |
Magnetic Field Of Permanent Magnets
Constant Magnetic Field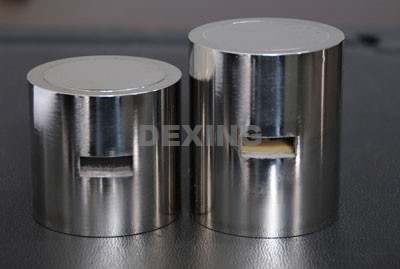 The features of constant magnetic field:
* Without power supply, saving energy, without heating when using for long time, small volume and linght weight, low price;
* Air gap fixed with good rigidity, stable magnetic field, could be used as standard magnetic field;
* Wide application, could be chose according to the different requirements of  instrument and device. It is the best choice for devices that require high precision, such as NMR.
We could customize different shapes permanent magnet according to customers' special requirements.
Model
Pole Face Diameter (mm)
Air gap (mm)
Magnetic field in the center (T)
Dimension of uniform field (mm)
Uniformity
(H/H)
Shape
(mm)
Weitht
(Kg)
DX4010-01
40
10
0.1
Φ6*6
0.001
Φ82x102
2
DX4010-02
40
10
0.2
Φ6*6
0.001
Φ84x102
2
DX4010-03
40
10
0.3
Φ6*6
0.001
Φ84x102
2
DX4010-04
40
10
0.4
Φ6*6
0.001
Φ84x102
2
DX4010-05
40
10
0.5
Φ6*6
0.001
Φ84x102
2
DX4010-06
40
10
0.6
Φ6*6
0.001
Φ84x102
2
DX4010-07
40
10
0.7
Φ6*6
0.001
Φ84x102
2
DX4008-08
40
8
0.8
Φ6*6
0.001
Φ84x115
3
DX4006-09
40
6
0.9
Φ6*6
0.001
Φ82x136
4
DX4006-10
30
6
1
Φ5*5
0.001
Φ82x136
4
DX4006-11
30
6
1.1
Φ5*5
0.001
Φ82x136
4